Pharmaceutical Refresher Webinar #1 - New Antibiotics, Antifungals and Skin Agents
June 7, 2023, 7:00 - 8:30 PM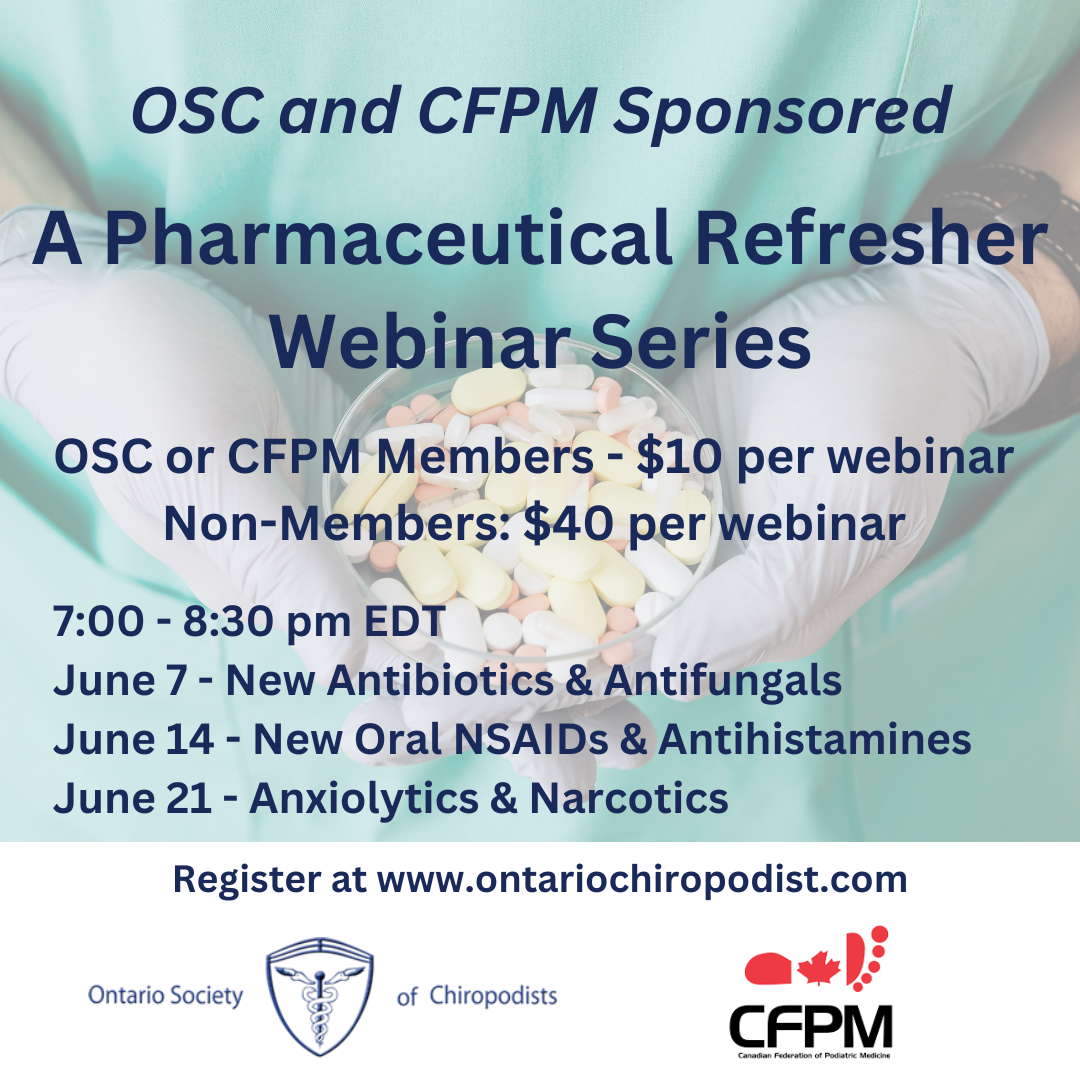 This webinar is intended for chiropodists and podiatrists who have full prescribing privileges under the current regulations, however, all are welcomed. The webinar is meant to be "refreshers" and not as formal education. This event is NOT accredited - those with restricted prescribing privileges will have to successfully complete a College-approved pharmacology course. 
PRESENTED BY Eliot To DCh, MSISc (Wound Healing)
Eliot is a chiropodist and a professor at the Michener Institute of Education at UHN. He has been practicing since 2011 and has a keen interest in high-risk foot and wound care and education. He helped develop and is a facilitator of the College-approved CHCP800 - Clinical Pharmacology for Chiropodists and Podiatrists course.